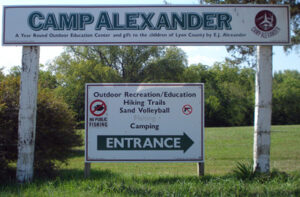 The children who attend Camp Alexander will be safer thanks to the efforts of board members and a grant from FEMA. A year and a half effort to build a tornado shelter on the Camp Alexander grounds is nearing completion. Rod Sobieski, adjunct board member for special projects, spearheaded the effort to build the building. Sobieski said he began exploring the idea of a tornado shelter on the grounds. A neighbor has been letting the kids use the basement of his house, but an on-site tornado shelter had been needed.
"This is really what has been missing at Camp Alexander all these years," Sobieski said.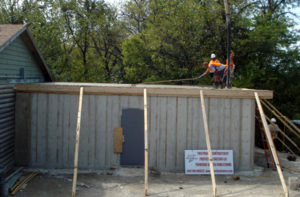 So Sobieski started looking for a solution. He started looking at pre-cast shelters but they only hold six to eight people. Camp Alexander can see upwards of 50 camp kids at one time during the summer and even more depending on the event. He then began pursuing a FEMA grant to build a shelter and he found a Kansas company, Protection Shelters of Viola to build the shelter. The shelter cost around $130,000. The FEMA grant pays 75 percent of that, leaving the other 25 percent to be funded by Camp Alexander. Sobieski said Camp Alexander did not have that kind of money so the Trusler Foundation stepped up and funded the camp's 25 percent. The foundation also is funding a quarter-mile sewer line replacement project.
Concrete shelters can be built from 6 x 6 to 60 x 60, or even larger depending on your needs. Price on request. Complete our inquiry form for a custom quote.