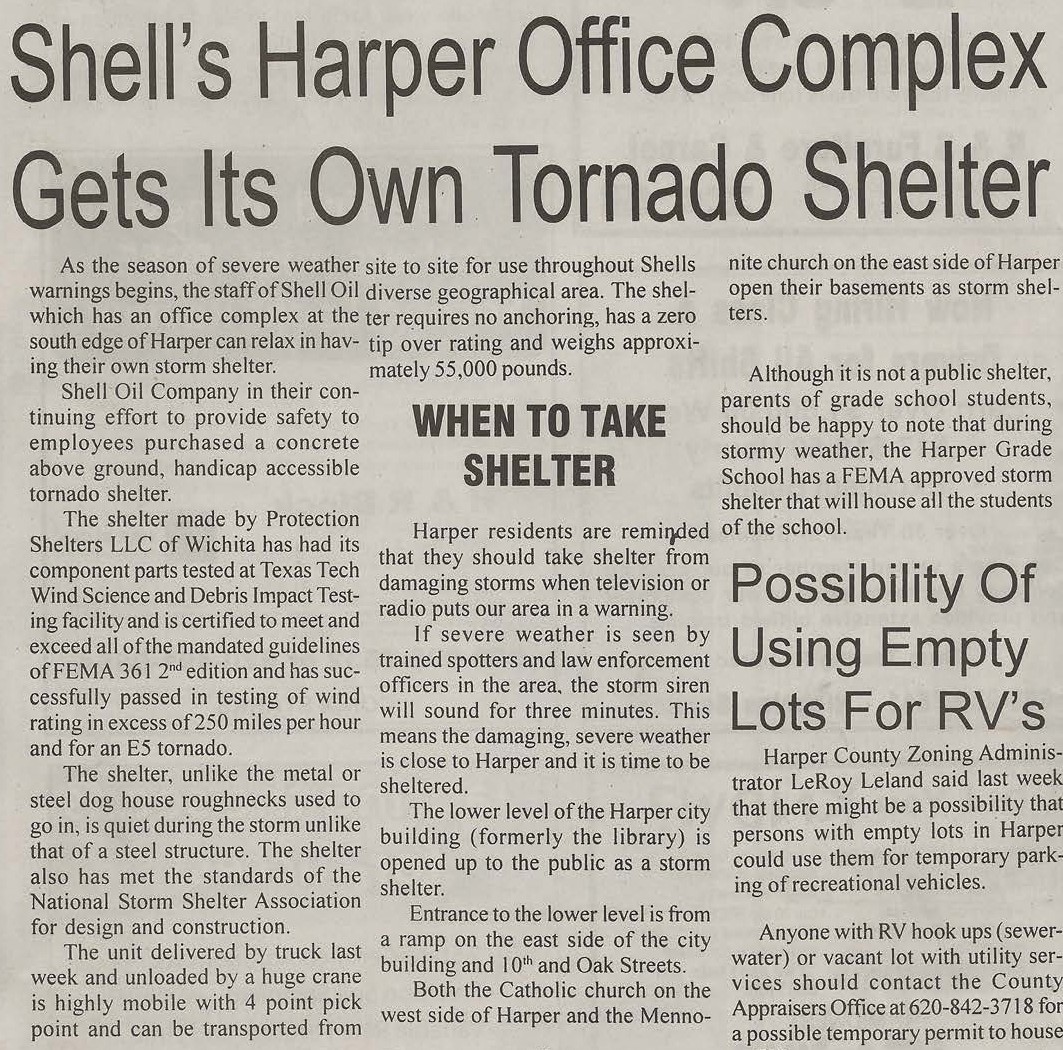 Article excerpt transcribed:
As the season of severe weather warnings begins, the staff of Shell Oil which has an office complex at the south edge of Harper can relax in having their own storm shelter.
Shell Oil Company in their continuing effort to provide safety to employees purchased a concrete above ground, handicap accessible tornado shelter.
The shelter made by Protection Shelters, LLC of Wichita has had its component parts tested at Texas Tech Wind Science and debris Impact Testing facility and is certified to meet and exceed all of the mandated guidelines of FEMA 361 2nd edition and has successfully passed in testing of wind rating in excess of 250 miles per hour for an E5 tornado.